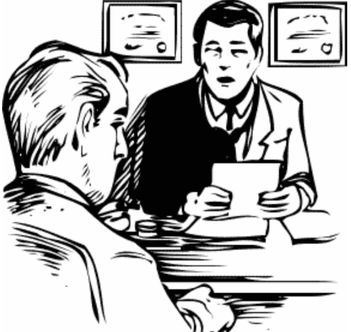 KEY ELEMENTS FOR A GREAT INTERVIEW

What is most essential to the interview is to know what you're looking for, then to design questions that will reveal if the candidate is qualified.
In the previous blog, "When Like Is Not Enough," creating lists was discussed as an excellent tool for identifying the skills and attributes we seek in the candidate. Some questions you should ask when forming the lists are: What will it take for the person to be successful once they get the job? Why would a person want this job? 
For the interview itself, preparing a stock set of questions to help you script every interview is a great system that will keep you prepared and consistent every time. Many small business owners "wing it" for the interview. Lack of preparation leads to hiring people we like versus people we like who are also qualified for the job.
Here are some types and examples questions useful in an interview.
POLARITY
Polarity questions give the candidate a choice. The question is framed neutrally but the interviewer knows what answer best suits the job. For example, if you are looking for a person who is a self starter and good at producing results with minimal instruction ask:
"When you are given a project do you prefer to have specific results identified and you'll figure out how the get there – or­– do you like specific results identified along with specifics steps on how to get there?"
Notice what is not happening in this method. The candidate wasn't asked, "Are you a self-starter?" The candidate must choose.
SITUATIONAL
Situational questions ask candidates to describe how they might handle a tough situation that might arise on the job.
"If you are on the phone with a demanding patient, the doctor is running 45 minutes behind and a new patient shows up 15 minutes early for their appointment, how would you handle it?"
This type of question reveals how well a person might respond to a difficult situation they are likely to encounter in their role.
VALUES
Values questions are designed to find out if a candidates values are consistent with the practice.
"Growing up, what family or social values were the most influential for you? How have these shaped your life in a positive way?"
Another example, if you are looking for a person who takes responsibility versus blames others:
"Describe a difficult situation you've experienced at your prior job. What happened and what was your role in it?"
WORKING INTERVIEW
Finally, if you feel great about one or more candidates, set up a working interview. This will reveal a person's skills, forthrightness, and willingness to jump in and get involved.
There are other valuable components that may be added for effective interviewing such as personality profiles or having multiple team members asking candidates different interview questions. The key is to know what you're looking for and how to identify it.
I'll be posting a broader set of sample questions on my website, so keep an eye out  for future messages from me!